Rates
| | | | | | | |
| --- | --- | --- | --- | --- | --- | --- |
| | Full Day 10 hours | Half Day 4 hours | Total space | Height | Cleaning | Heating |
| Studio 1 + 2 + Production Room | € 1200 | € 900 | 479 m² | 4.1 m | € 140+ | € 90 |
| Studio 1 + Production Room | € 1000 | € 800 | 335 m² | 4.1 m | € 100+ | € 70 |
| Studio 2 | € 600 | € 400 | 144 m² | 3.6-4.1 m | € 80+ | € 40 |
| Studio 3 | € 500 | € 300 | 88 m² | 3.6 m | € 60+ | € 40 |
All prices are net excluding VAT 19% (the new rates will go into effect as of 01.09.2022)
Important Notice
For a large photo crew with more than 20 pax, and for any video / film production, a surcharge applies. Please ask for an individual estimate.
Cyclorama painting is additional, and it comes as is. It will not be freshly painted unless requested.
For productions involving sound recording, studios 1 + 2 have to be rented together.
A surcharge of 20% applies to rentals on Sundays.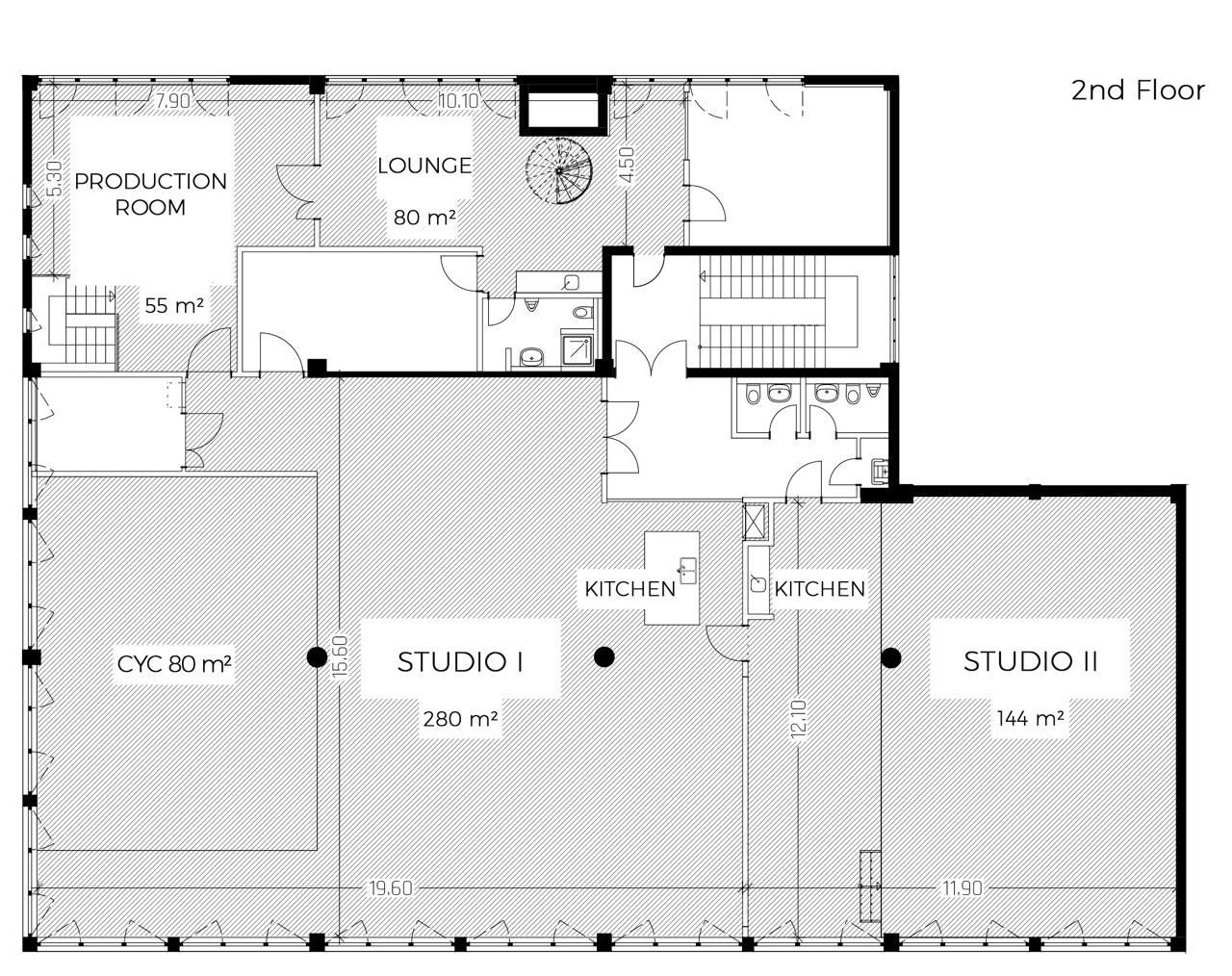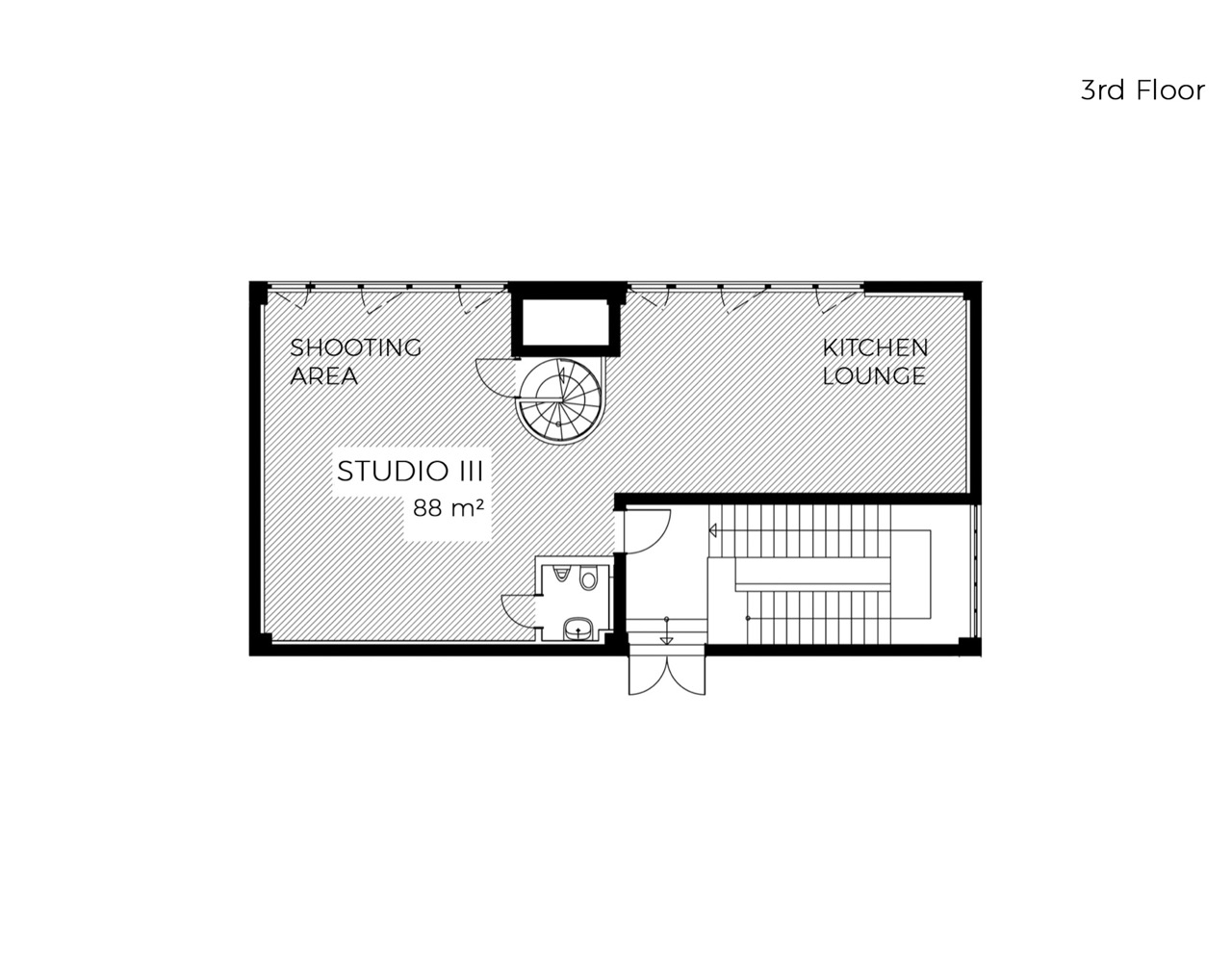 INCLUDED IN YOUR BOOKING
Clothing rack(s) and hangers

Complimentary hot beverages (coffee / tea) up to 10 pax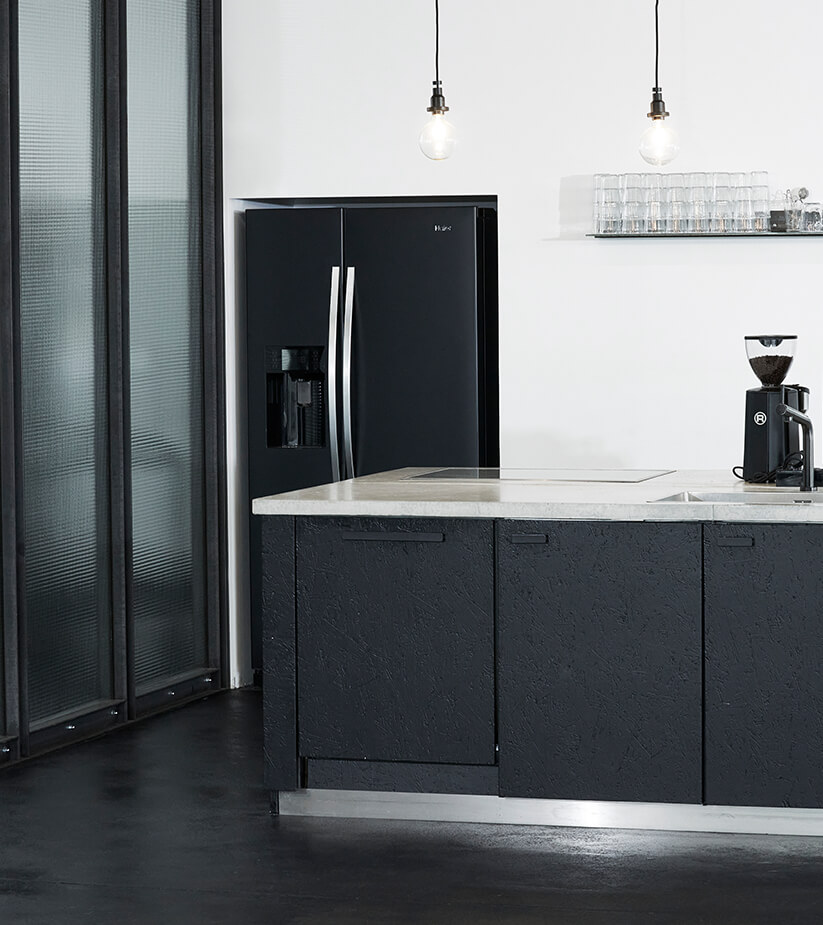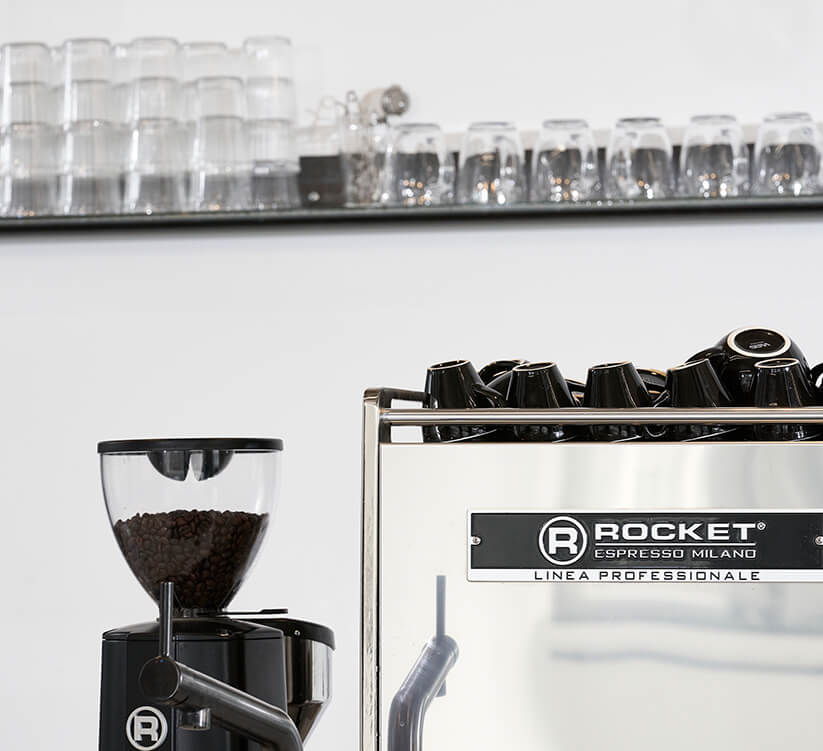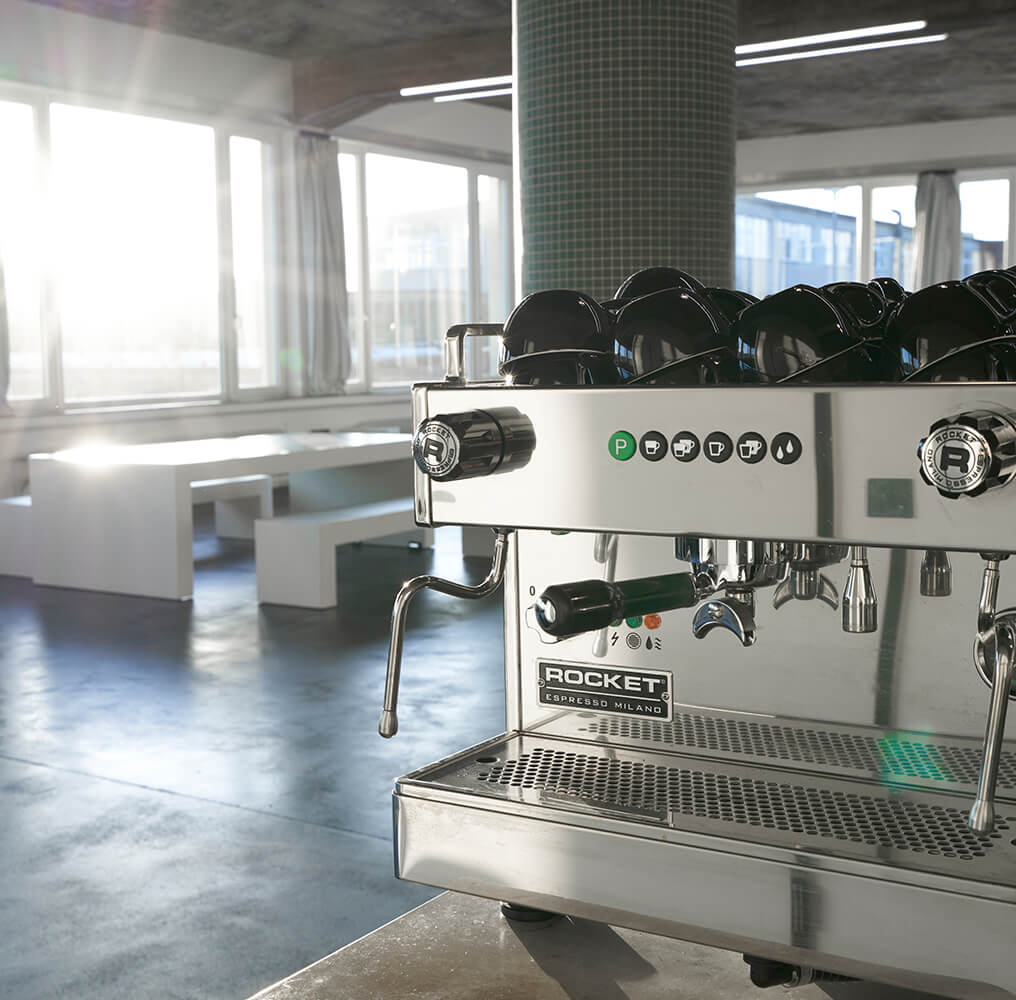 | Overtime | 10% of day rate / hour |
| --- | --- |
| Painting (Cyc) | 3.5 € / m² |
| 2nd Studio Assistant | 250 € / day |
| Cold beverages | Upon consumption |
| Electricity | 60 € / day (HMI & Tungsten) |
All prices are net excluding VAT 19%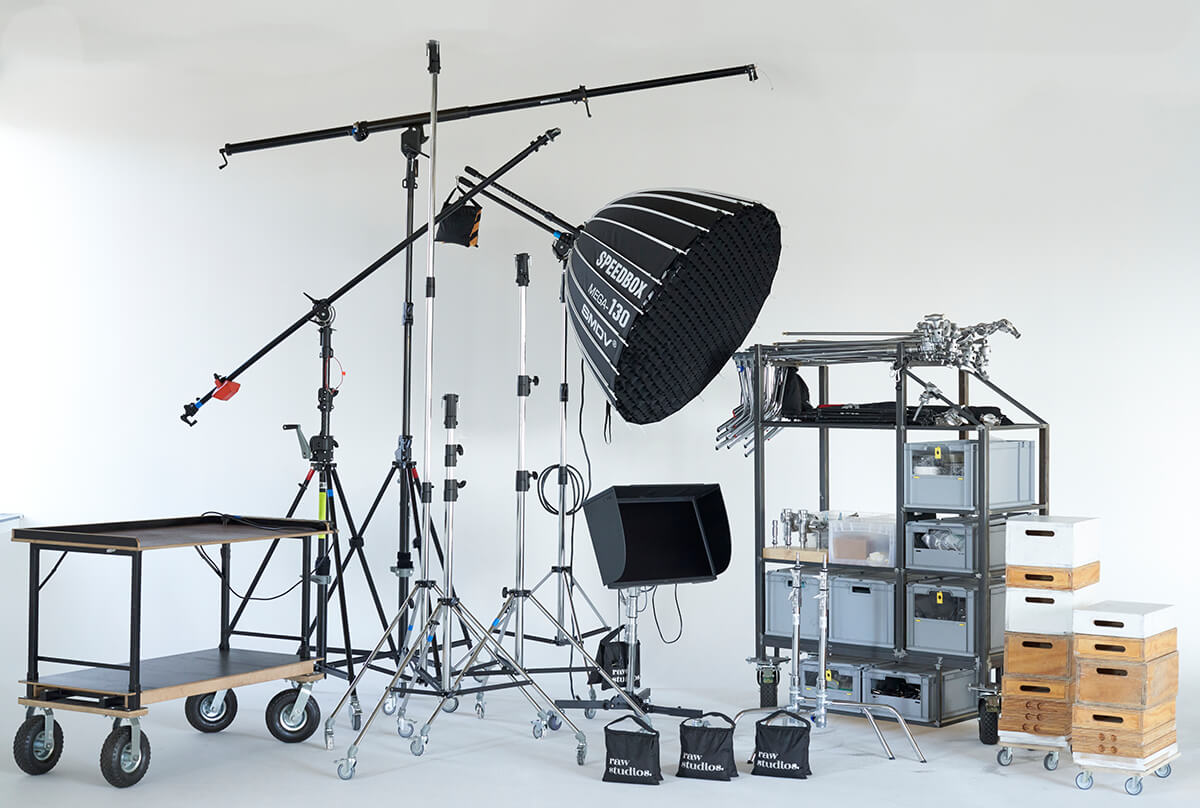 EQUIPMENT RENTAL
We offer an extensive range of production equipment, available for your immediate use in our studios. Our experienced staff are happy to assist you to fulfil your production needs and advise on any technical questions you might have. Please contact us for a quote or with any questions.
CATERING
We suggest arranging catering ahead of time. Contact us for recommendations. We also offer freshly prepared breakfast (vegan, vegetarian and/or meats) with 2 days notice.
News / Clients
We are proud to have worked with many of the most respected brands, retailers, luxury brands, photographers & artists, magazines, fashion houses and small but aspirational creative talents.
And we are continuously improving our studios, adding amenities and equipment to meet new production needs. Sign up for our newsletter or follow us on Instagram to check out who has been at raw studios. recently, get updates about our studios, and see what we've been up to.